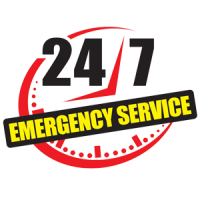 (313)912-2034   
        Emergency Service!
Schedule Appointment
24 Hour High Pressure Water Jetting - Hydro - Jetting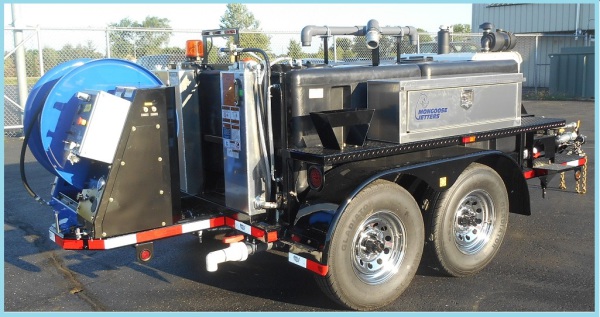 Hydro - Jetting
High Pressure Water Jetting
24HourPlumbingCompany.com would like to introduce

the Water Jetter. What is a Water Jetter? Its a tool we use to clean our customers sewer alot better than a normal Sewer & Drain Cleaning Machine. We haul this tool on the back of our vechiles. 4,000 PSI Over 500 Feet of Water Jetting Hose. It comes with all different size head but the one in the picture below is the one that solves all Customers Sewer & Drain Cleaning Problems. The Water Jetter is Gas Powered the Head Spins so not 1 inch of your sewer will not get cleaned. Its the Proper Tool for the job. Alot of people dont Matience There Sewers Well Because of this Problem the Water Jetter Was invented. When the Water Jetting is Coming out just know 
its finally the end of your sewer & Drain Cleaning Problem.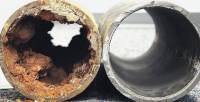 Jetting is the Best way to clean your sewer

the water pressure actually scrubs the sewer.

Alot of people dont realize when you snake a sewer with a sewer machine all it actually does is poke a very small hole.  Its a Temporary Solution alot of times
Rooter Cleaning your sewer might not even work.

High Pressure Water Jetting Hydro Jetting Water Sewer Jetting Company Downriver Michigan

High Pressure Water Jetting Hydro Jetting Water Sewer Jetting Company Wayne County Michigan

High Pressure Water Jetting Hydro Jetting Water Sewer Jetting Company Oakland County Michigan

       High Pressure Water Jetting Hydro Jetting Downriver MI
    High Pressure Water Jetting Hydro Jetting Wayne County MI
  High Pressure Water Jetting Hydro Jetting Oakland County MI
Hydro Jetting Company Downriver MI
           (313)912-2034 High Pressure Water Jetting- Hydro Jetting 

Hydro Water Sewer Jetting Company

 DOWNRIVER HIGH PRESSURE WATER JETTING
(313)912-2034- High Pressure Water Jetting- Hydro Jetting  Allen Park MI                                                                                       
(313)912-2034- High Pressure Water Jetting- Hydro Jetting  Brownstown MI                               
(313)912-2034- High Pressure Water Jetting- Hydro Jetting  Ecorse MI                                           
(313)912-2034- High Pressure Water Jetting- Hydro Jetting  Flat Rock Grosse Ile MI              
(313)912-2034 -High Pressure Water Jetting- Hydro Jetting Lincoln Park MI                                
(313)912-2034 -High Pressure Water Jetting- Hydro Jetting  Melvindale MI                                  
(313)912-2034 -High Pressure Water Jetting- Hydro Jetting  Riverview MI                                                
(313)912-2034 -High Pressure Water Jetting- Hydro Jetting  Rockwood MI                                     
(313)912-2034 -High Pressure Water Jetting- Hydro Jetting  Romlus MI                                            
(313)912-2034 -High Pressure Water Jetting- Hydro Jetting  Southgate MI                                     
(313)912-2034 -High Pressure Water Jetting- Hydro Jetting  Taylor MI                                              
(313)912-2034 -High Pressure Water Jetting- Hydro Jetting  Trenton  MI                                          

(313)912-2034- High Pressure Water Jetting- Hydro Jetting  Woodhaven  MI                                

(313)912-2034- High Pressure Water Jetting- Hydro Jetting  Wyandotte  MI                                 

High Pressure Water Jetting Hydro Jetting Water Sewer Jetting Company

DOWNRIVER HYDRO - JETTING COMPANY
High Pressure Water Jetting Hydro Jetting Water Sewer Jetting Company Allen Park MI 48101
High Pressure Water Jetting Hydro Jetting Water Sewer Jetting Company Brownstown MI 48134
High Pressure Water Jetting Hydro Jetting Water Sewer Jetting Company Ecorse MI 48229
High Pressure Water Jetting Hydro Jetting Water Sewer Jetting Company Flat Rock MI 48134
High Pressure Water Jetting Hydro Jetting Water Sewer Jetting Company Grosse Ile MI 48138
High Pressure Water Jetting Hydro Jetting Water Sewer Jetting Company Lincoln Park MI 48146
High Pressure Water Jetting Hydro Jetting Water Sewer Jetting Company Melvindale MI 48122
High Pressure Water Jetting Hydro Jetting Water Sewer Jetting Company Riverview MI 48192 48193
High Pressure Water Jetting Hydro Jetting Water Sewer Jetting Company Rockwood MI 48173
High Pressure Water Jetting Hydro Jetting Water Sewer Jetting Company Romulus MI 48174
High Pressure Water Jetting Hydro Jetting Water Sewer Jetting Company Southgate MI 48195
High Pressure Water Jetting Hydro Jetting Water Sewer Jetting Company Taylor MI 48180
High Pressure Water Jetting Hydro Jetting Water Sewer Jetting Company Trenton MI 48183
High Pressure Water Jetting Hydro Jetting Water Sewer Jetting Company Woodhaven MI 48183
High Pressure Water Jetting Hydro Jetting Water Sewer Jetting Company Wyandotte MI 48192 48193

Hydro Jetting Company Wayne County MI
           (313)912-2034 High Pressure Water Jetting- Hydro Jetting 

Hydro Water Sewer Jetting Company

WAYNE COUNTY HIGH PRESSURE WATER JETTING
High Pressure Water Jetting- Hydro Jetting Belleville MI                                                                             (313)912-2034                                                     
High Pressure Water Jetting- Hydro Jetting Canton MI                                                                                 (313)912-2034
High Pressure Water Jetting- Hydro Jetting Dearborn MI                                                                            (313)912-2034
High Pressure Water Jetting- Hydro Jetting Dearborn Heights MI                                                         (313)912-2034
High Pressure Water Jetting- Hydro Jetting Garden City MI                                                                      (313)912-2034
High Pressure Water Jetting- Hydro Jetting Livonia MI                                                                                 (313)912-2034
High Pressure Water Jetting- Hydro Jetting New Boston MI                                                                     (313)912-2034
High Pressure Water Jetting- Hydro Jetting Northville MI                                                                          (313)912-2034           
High Pressure Water Jetting- Hydro Jetting Plymouth MI                                                                           (313)912-2034 
High Pressure Water Jetting- Hydro Jetting Inkster MI                                                                                 (313)912-2034
High Pressure Water Jetting- Hydro Jetting Redford MI                                                                              (313)912-2034
High Pressure Water Jetting- Hydro Jetting Wayne MI                                                                                 (313)912-2034
High Pressure Water Jetting- Hydro Jetting Westland MI                                                                           (313)912-2034

​​
High Pressure Water Jetting Hydro Jetting Water Sewer Jetting Company

WAYNE COUNTY HYDRO - JETTING COMPANY
High Pressure Water Jetting Hydro Jetting Water Sewer Jetting Companyy Belleville MI 48111
High Pressure Water Jetting Hydro Jetting Water Sewer Jetting Company Canton MI 48187 48188
High Pressure Water Jetting Hydro Jetting Water Sewer Jetting Company Dearborn MI 48128 48124 48126
High Pressure Water Jetting Hydro Jetting Water Sewer Jetting Company Dearborn Heights MI 48125 48127
High Pressure Water Jetting Hydro Jetting Water Sewer Jetting Company Garden City MI 48135 48136
High Pressure Water Jetting Hydro Jetting Water Sewer Jetting Company Livonia MI 48154 48152 48150
High Pressure Water Jetting Hydro Jetting Water Sewer Jetting Company New Boston MI 48164
High Pressure Water Jetting Hydro Jetting Water Sewer Jetting Company Northville MI 48167 48168
High Pressure Water Jetting Hydro Jetting Water Sewer Jetting Company Plymouth MI 48170
High Pressure Water Jetting Hydro Jetting Water Sewer Jetting Company Inkster MI 48141
High Pressure Water Jetting Hydro Jetting Water Sewer Jetting Company Redford MI 48239 48240
High Pressure Water Jetting Hydro Jetting Water Sewer Jetting Company Wayne MI 48184
High Pressure Water Jetting Hydro Jetting Water Sewer Jetting Company Westland MI 48185 48186

Hydro Jetting Company Oakland County MI
           (313)912-2034 High Pressure Water Jetting- Hydro Jetting 

Hydro Water Sewer Jetting Company Oakland County HIGH PRESSURE WATER JETTING
High Pressure Water Jetting- Hydro Jetting  Berkley MI                                                                                             (313)912-2034                                                     
High Pressure Water Jetting- Hydro Jetting  Beverly Hills MI                                                                                  (313)912-2034
High Pressure Water Jetting- Hydro Jetting  Bingham MI                                                                                           (313)912-2034
High Pressure Water Jetting- Hydro Jetting  Birmingham  MI                                                                                  (313)912-2034
High Pressure Water Jetting- Hydro Jetting  Clawson MI                                                                                           (313)912-2034
High Pressure Water Jetting- Hydro Jetting  Farmington MI                                                                                    (313)912-2034
High Pressure Water Jetting- Hydro Jetting  Farmington Hills MI                                                                         (313)912-2034           
High Pressure Water Jetting- Hydro Jetting  Ferndale MI                                                                                          (313)912-2034 
High Pressure Water Jetting- Hydro Jetting  Franklin MI                                                                                           (313)912-2034
High Pressure Water Jetting- Hydro Jetting  Hazel Park MI                                                                                      (313)912-2034
High Pressure Water Jetting- Hydro Jetting  Huntington Woods MI                                                                   (313)912-2034
High Pressure Water Jetting- Hydro Jetting  Lathrup Hills  MI                                                                                (313)912-2034

High Pressure Water Jetting- Hydro Jetting  Madison Heights  MI                                                                      (313)912-2034

High Pressure Water Jetting- Hydro Jetting  Novi  MI                                                                                                  (313)912-2034

High Pressure Water Jetting- Hydro Jetting  Oak Park  MI                                                                                        (313)912-2034

High Pressure Water Jetting- Hydro Jetting  Pleasant Ridge  MI                                                                           (313)912-2034

High Pressure Water Jetting- Hydro Jetting  Royal Oak  MI                                                                                     (313)912-2034

High Pressure Water Jetting- Hydro Jetting  Southfieldi  MI                                                                                    (313)912-2034

High Pressure Water Jetting Hydro Jetting Water Sewer Jetting Company OAKLAND COUNTY
High Pressure Water Jetting Hydro Jetting Water Sewer Jetting Company Berkley MI 48072
High Pressure Water Jetting Hydro Jetting Water Sewer Jetting Company Beverly Hills MI 48025
High Pressure Water Jetting Hydro Jetting Water Sewer Jetting Company Bingham Farms MI 48025
High Pressure Water Jetting Hydro Jetting Water Sewer Jetting Company Birmingham MI 48009 48012
High Pressure Water Jetting Hydro Jetting Water Sewer Jetting Company Clawson MI 48017
High Pressure Water Jetting Hydro Jetting Water Sewer Jetting Company Farmington MI 48331 48332 48333 48335 48336
High Pressure Water Jetting Hydro Jetting Water Sewer Jetting Company Farmington Hills MI 48331 48336 48334 48332
High Pressure Water Jetting Hydro Jetting Water Sewer Jetting Company Ferndale MI 48220
High Pressure Water Jetting Hydro Jetting Water Sewer Jetting Company Franklin MI 48025
High Pressure Water Jetting Hydro Jetting Water Sewer Jetting Company Hazel Park MI 48030
High Pressure Water Jetting Hydro Jetting Water Sewer Jetting Company Huntington Woods MI 48070
High Pressure Water Jetting Hydro Jetting Water Sewer Jetting Company Lathrup Village MI 48076
High Pressure Water Jetting Hydro Jetting Water Sewer Jetting Company Madison Heights MI 48071
High Pressure Water Jetting Hydro Jetting Water Sewer Jetting Company Novi MI 48374 48376 48375 48377
High Pressure Water Jetting Hydro Jetting Water Sewer Jetting Company Oak Park MI 48237
High Pressure Water Jetting Hydro Jetting Water Sewer Jetting Company Pleasant Ridge MI 48069
High Pressure Water Jetting Hydro Jetting Water Sewer Jetting Company Royal Oak MI 48067 48073
High Pressure Water Jetting Hydro Jetting Water Sewer Jetting Company Southfield MI 48034 48075 48076 48033